Malle Maltis - Concert for symphony orchestra and two improvising saxophones. Estonian Music and Theater Academy Symphony Orchestra directed by Alexander Brazhnyk with soloists Eve Neumann (Soprano-Saxophone) and Vlady Bystrov (Alto-Saxophone). World Premier 06.05.2019 at Estonia Concert Hall, Tallinn (Video).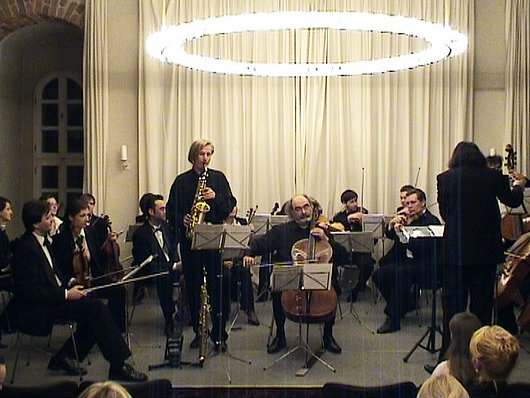 Eglesa Ramana "Ritterspiele"
Double-concerto for cello, saxophone and string orchestra by the Lithuanian composer Eglesa Ramana, performed by Kazan chamber orchestra "La Primavera" with solists Mark Drobinsky (Cello) and Vlady Bystrov (Saxophone), directed by Rustem Abjasov (Video).